Summercamp Heino has a history that goes back to the 60s of the last century. What started as a recovery camp for children has grown into the largest holiday park for youth groups in the Netherlands.
In addition to Summercamp Heino, the foundation also owns bus company Elbobus, outdoor park Go Challenge and Dinoland Zwolle.
The first children arrive
Kinderoord Schaarshoek was founded in 1961 and the first children arrived on June 19 of that year. Initially, the Schaarshoek welcomed many children from families who had fled East Germany during the construction of the Berlin Wall in 1961. The children came here on the advice of the German Red Cross to recuperate in the healthy outdoor air of the forests around Heino. They were weighed at the doctor's station in the park and were not allowed to go home until they had gained the necessary kilos.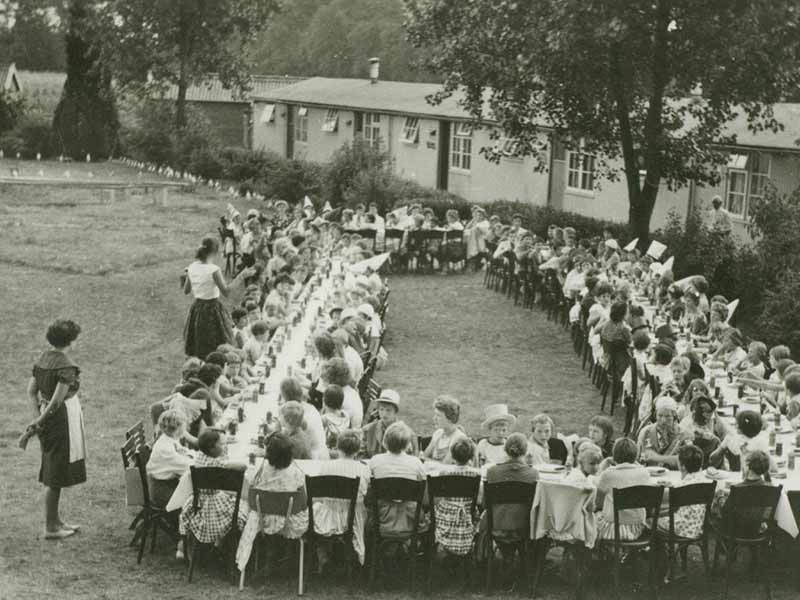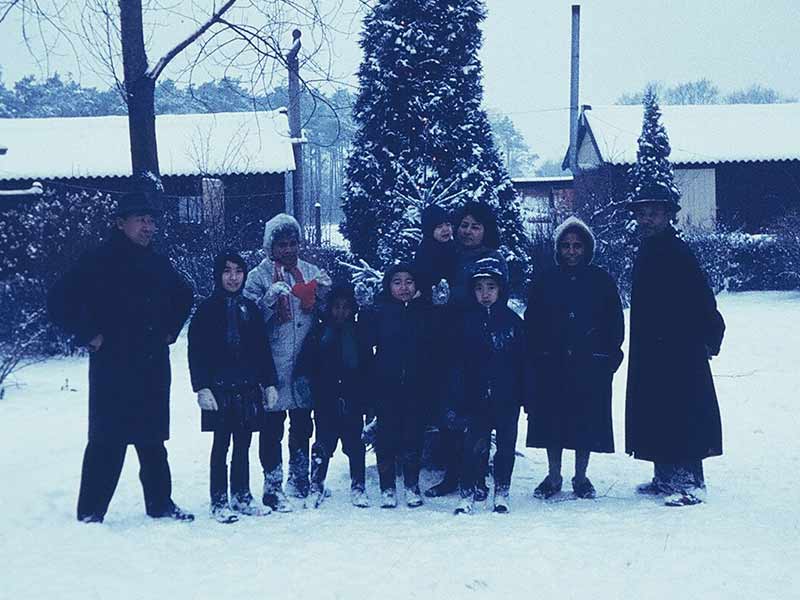 Refugees from the Dutch East Indies are being received
In 1962 refugees from New Guinea joined after Indonesia annexed New Guinea. At the time, the Schaarshoek only had 190 beds.
New houses
In 1963, 16 new group houses were built, allowing a total of 256 people to stay overnight.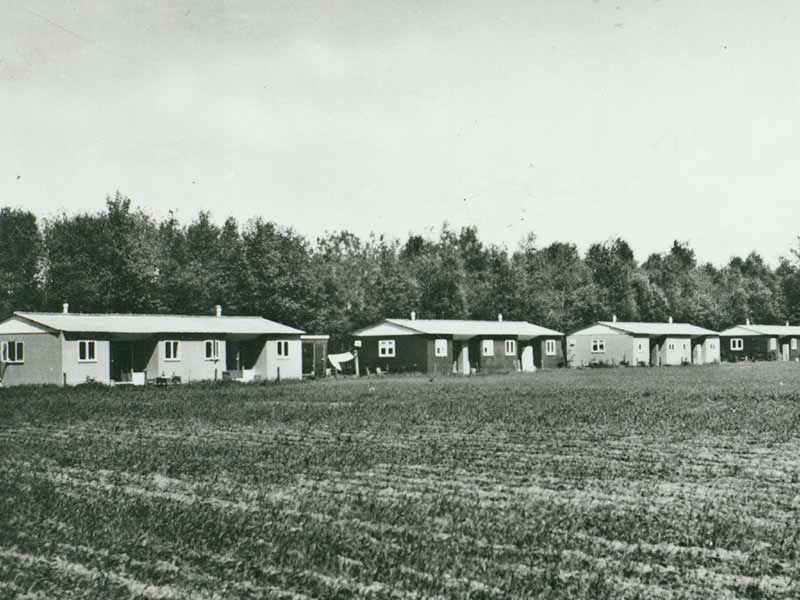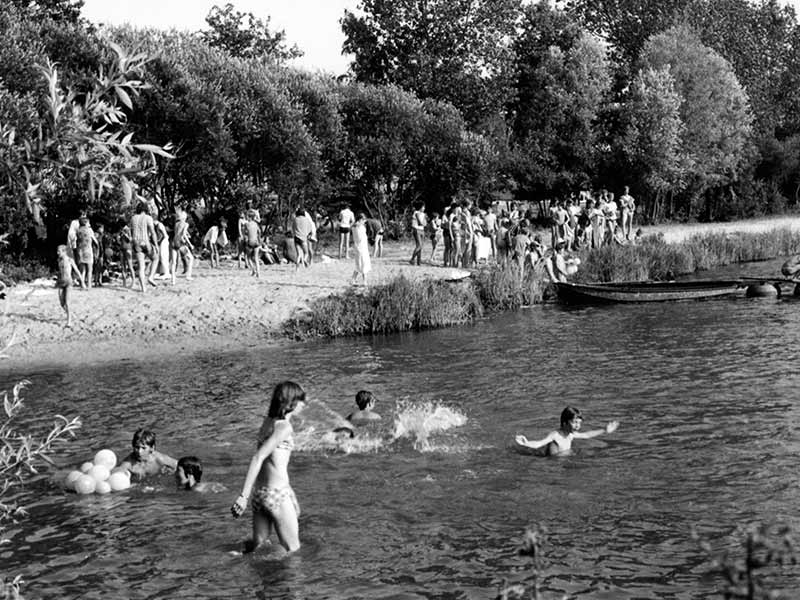 Purchase of our own recreational lake with beach
Purchase of our own recreational lake with beach From that moment on, growth accelerated and it really became a holiday camp.
Own bus company
In 1970 Kinderoord Schaarshoek took over the bus company Elbobus. Since then, the children can be picked up and brought home again.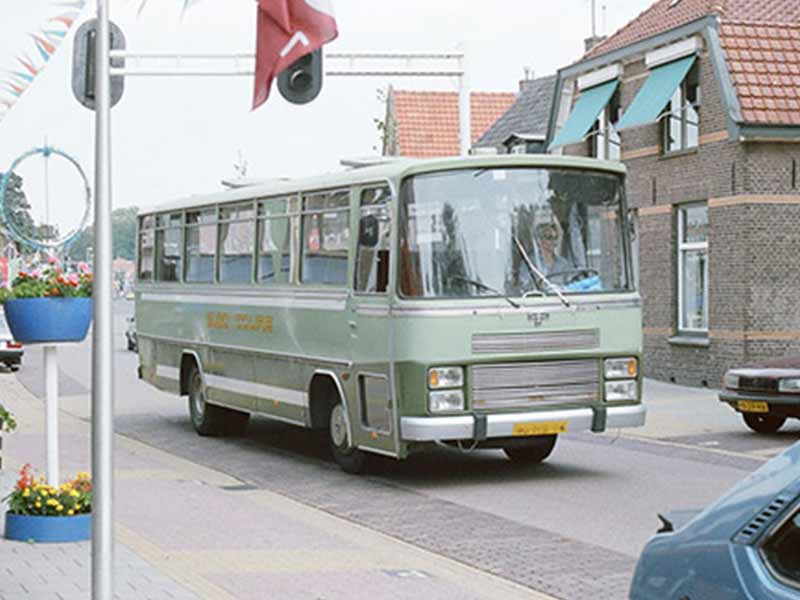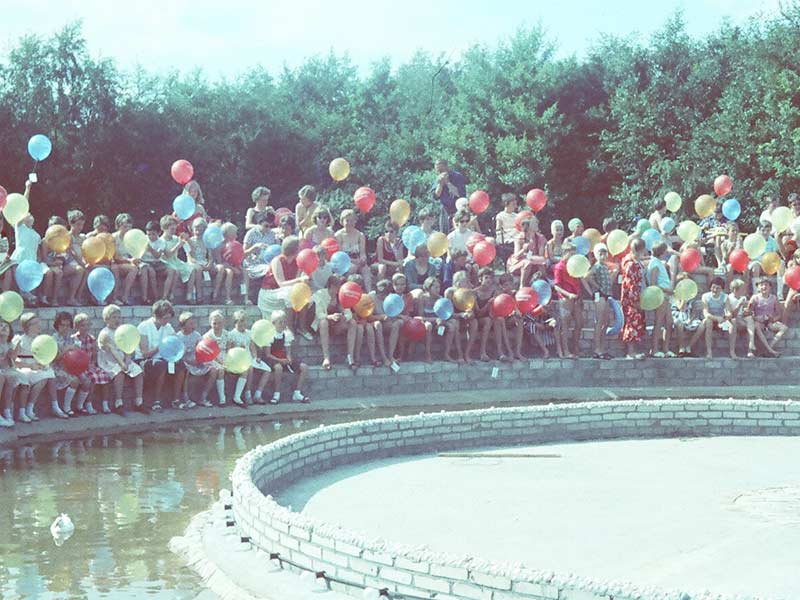 The 10,000th child in Heino
In 1978 the 10,000th child was welcomed at the Schaarshoek. With the Jacobsgat there, the Schaarshoek was later continued under the name Summercamp Heino.
Various extensions
During this period, Kinderoord Schaarshoek was further expanded with a swimming pool, cinema, animal meadow and disco.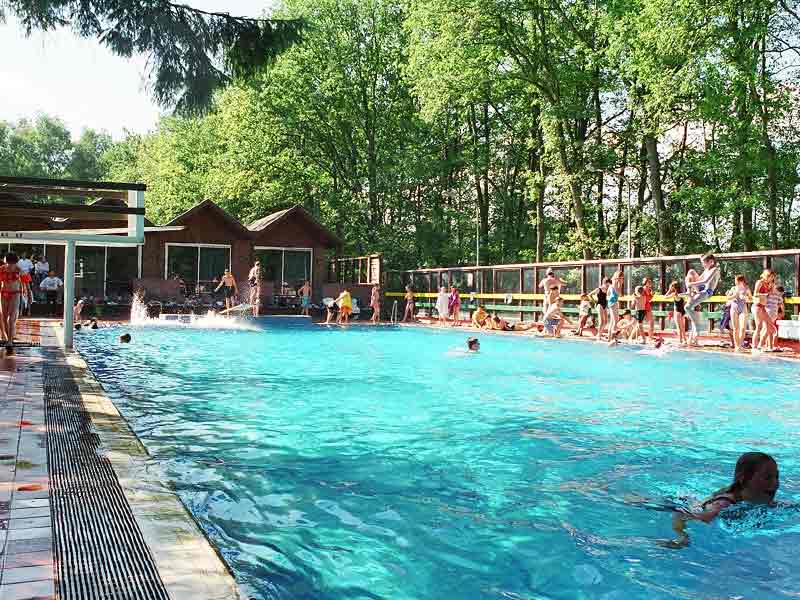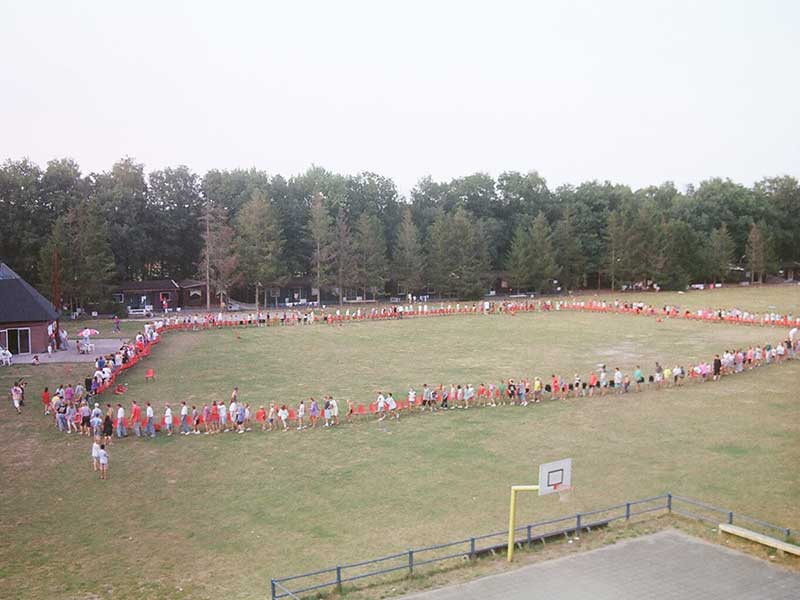 Almost world record musical chairs
In 1991, more than 350 children took part in musical chairs in an attempt to set a world record. Unfortunately, this just didn't work out.
Name change!
In 1994 the name Kinderoord Schaarshoek changed to Summercamp Heino.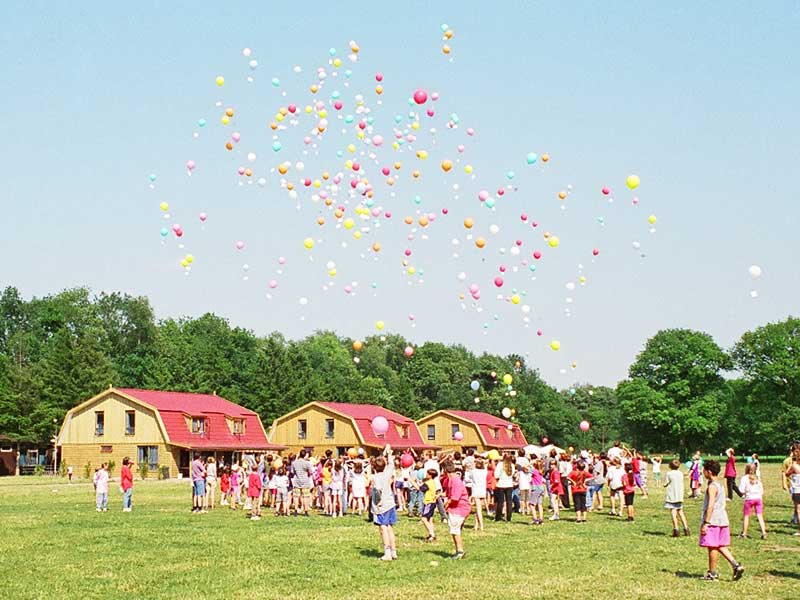 Group accommodation and outdoor trail on the Jacobsgat
In 2009 the Challenge Run, an active outdoor course, will be opened on the Jacobsgat. In 2010 a group accommodation will also follow.
More than 1 million children
In 2011, the milestone of 1 million children who celebrated their holiday at Summercamp Heino was be reached. More than 1 million children enjoyed their time at our camp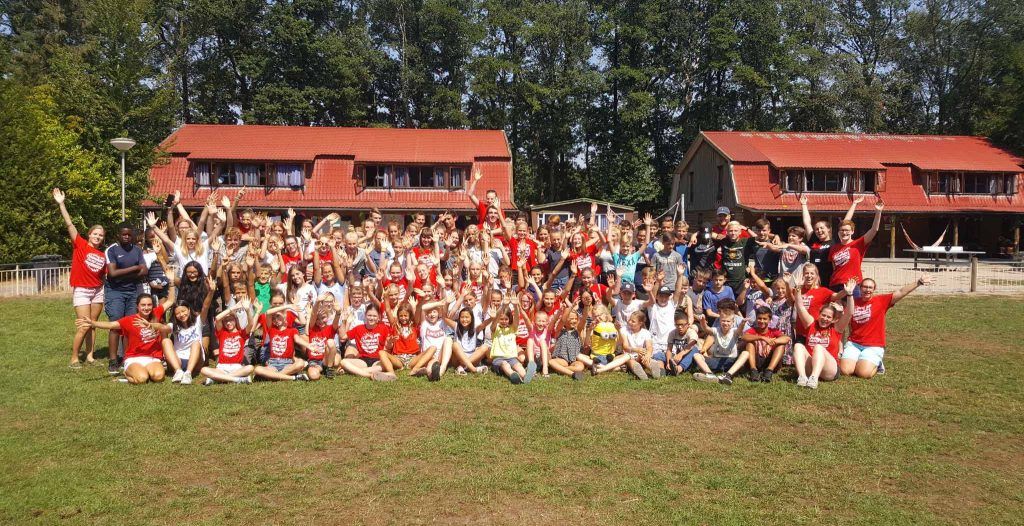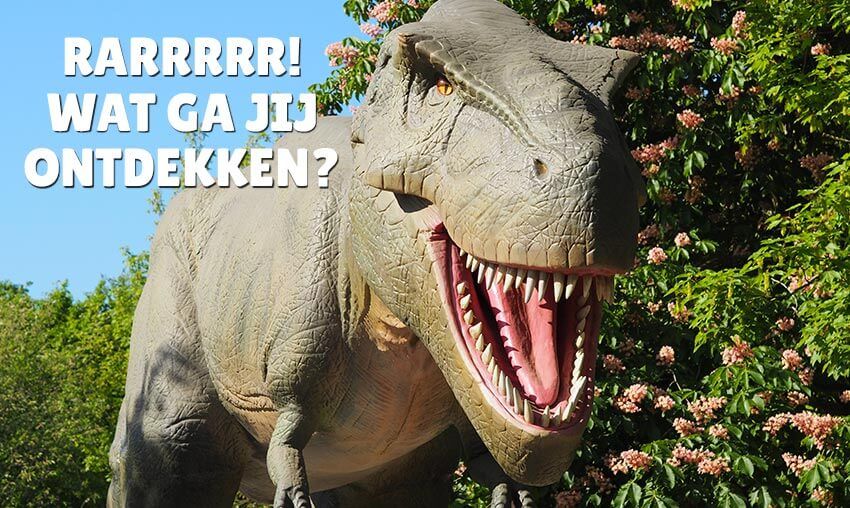 Opening Dinoland Zwolle
In 2016 Stichting Kinderoord Schaarshoek Dinoland Zwolle opens. Dinoland Zwolle is an active theme park where children can get to know more than 100 dinosaurs and do all kinds of activities.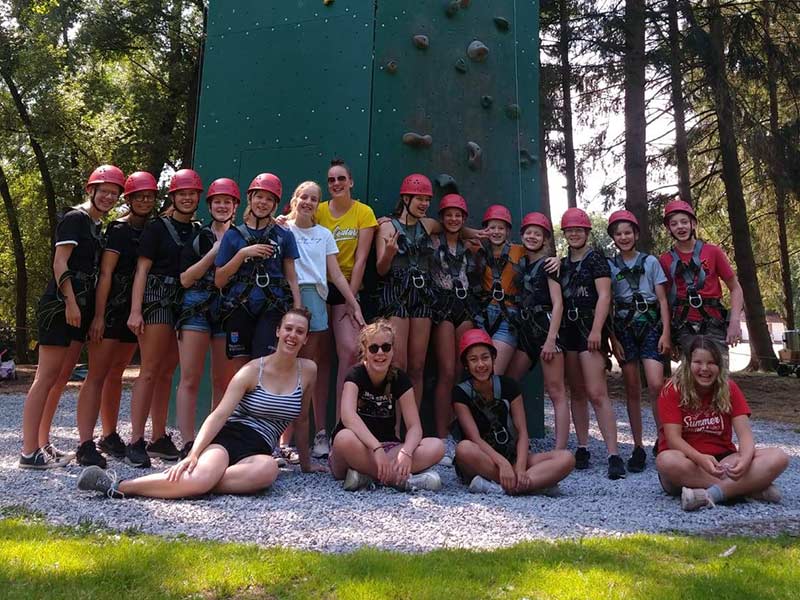 In 2015 the idea arose to organize our own summer camps at Summercamp Heino. We noticed that Dutch children go to camp less often than German and Belgian children. We want to change this. In the summer of 2015 we started our first summer camps: two weeks with a total of 80 Dutch children. Since then we started to grow more and more and 5 years later we have a wide range of different camps and we are continuously developing.
This is where our children's camps for children between 6 and 11 years old and our youth camps for young people between 11 and 16 years old originated. The international character sets us apart from other camps. Children of all nationalities are welcome at our camps and we want to encourage mutual contact and the ability and willingness to learn from each other. We encourage all participants to be open to each other and to pay attention to cultural differences. This teaches children to give tolerance and recognition to each other.