Food and drinks in the park and in our buffet restaurant
You do not need to cook and do the dishes yourself, as meals are provided. In the restaurant, a tasty and varied buffet is available 3 times a day, of which everyone can eat unlimited.
In our attractive restaurant, a tasty breakfast, lunch and dinner buffet is served every day. The number of vegetarians and / or people who only eat chicken can be communicated in advance. People who follow a different diet for health reasons can ask our restaurant manager to what extent we can assist with this.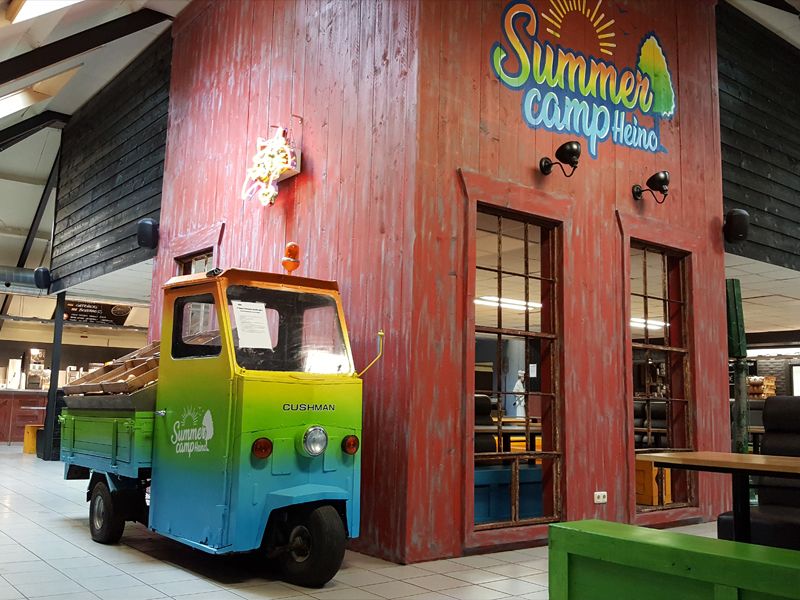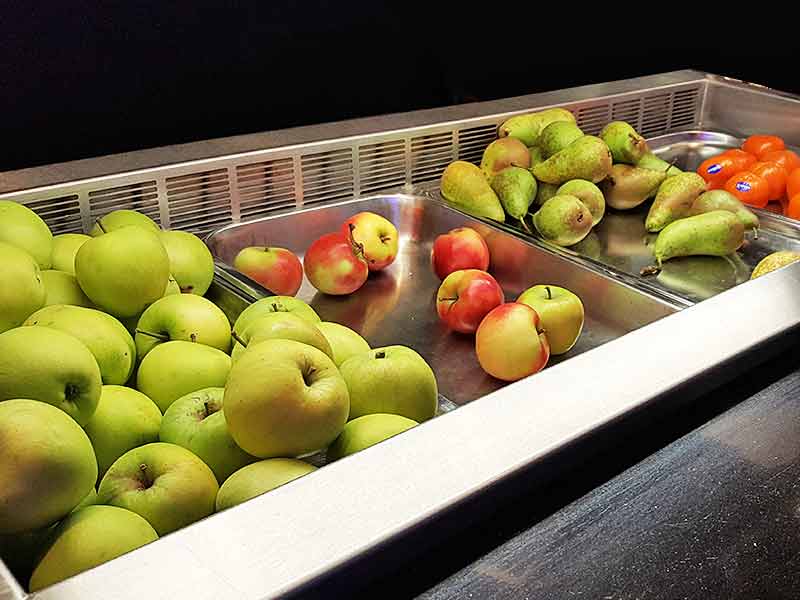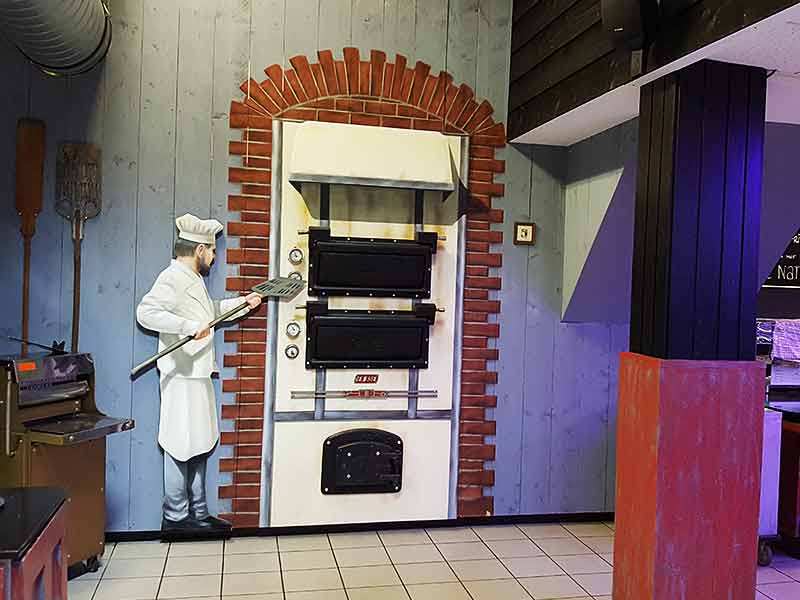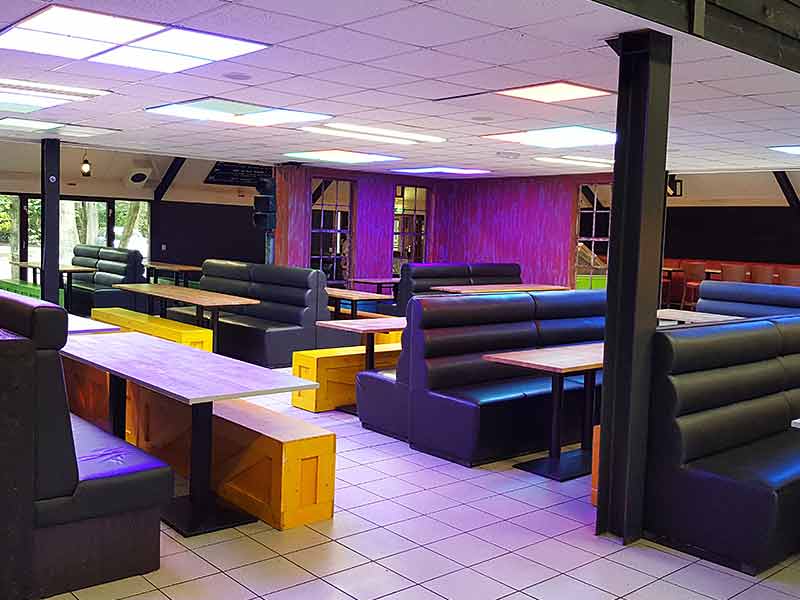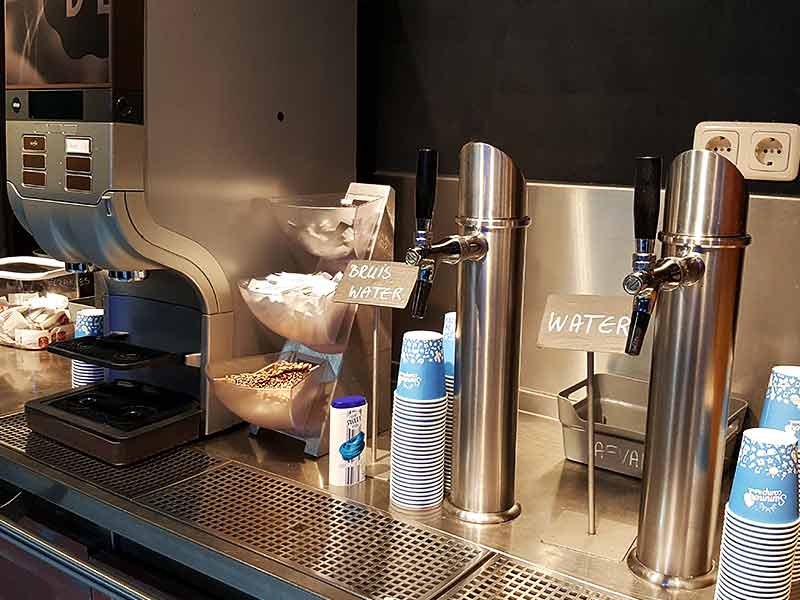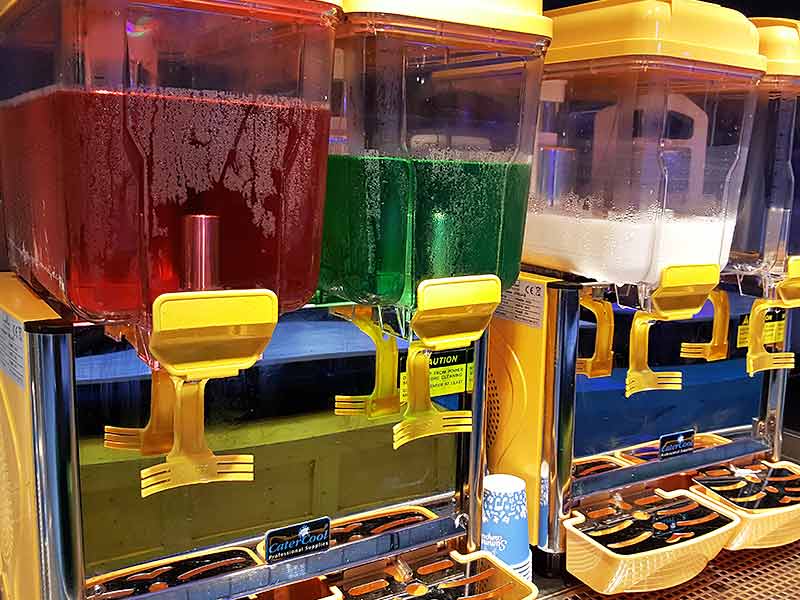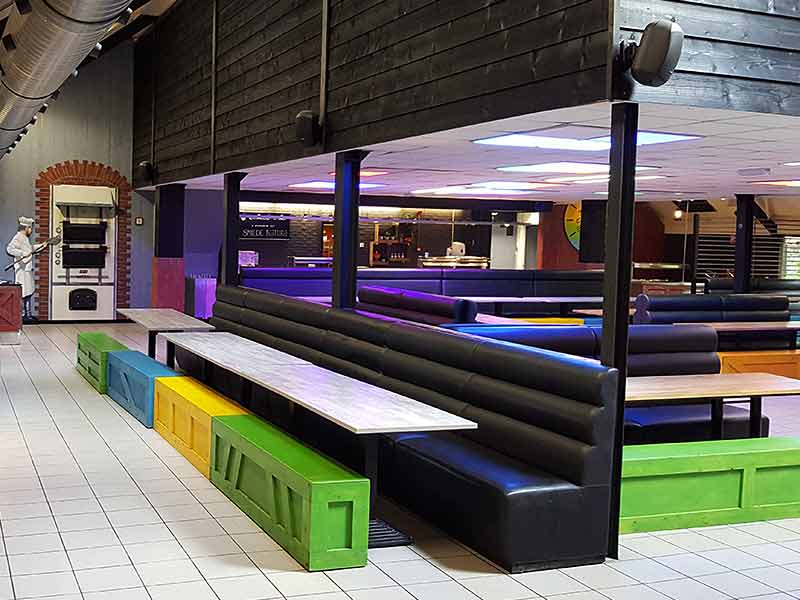 Extra eating activities with the group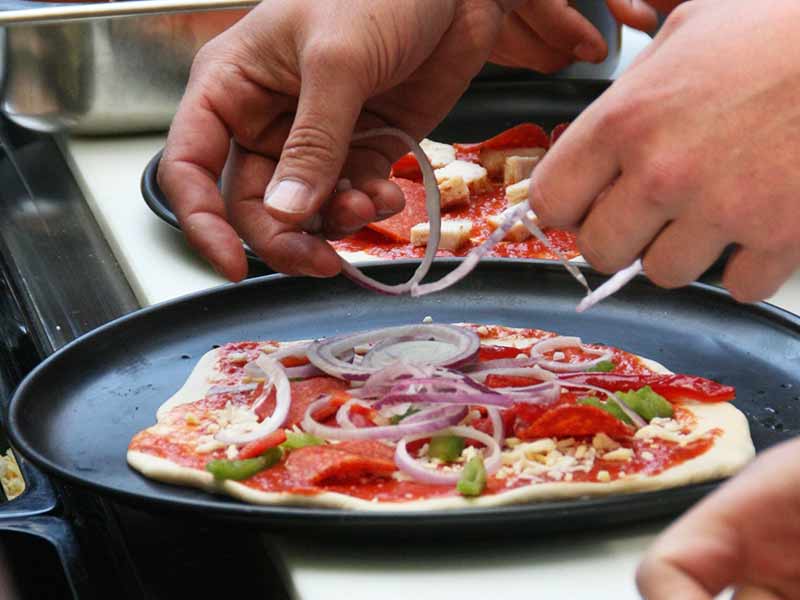 Baking pizza
You can bake pizzas with your own group instead of dinner (additional fee).  Everyone can make their own pizza with ingredients of their choice. So you will not hear: "I don't like this".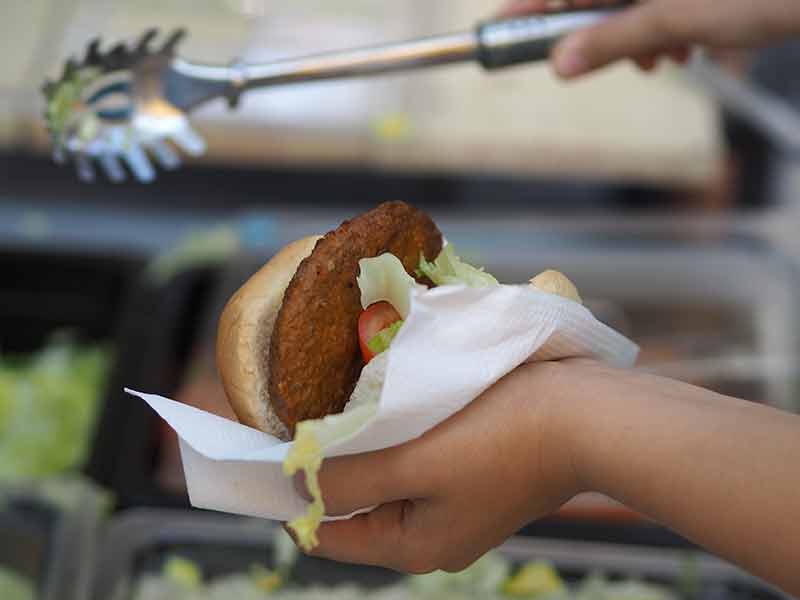 Barbecue
A barbecue can be reserved on any evening instead of dinner in the restaurant. This package is free: 2x meat, green salad, sauces, bread and lemonade. Of course, the barbecue can also be expanded with extras for an additional fee.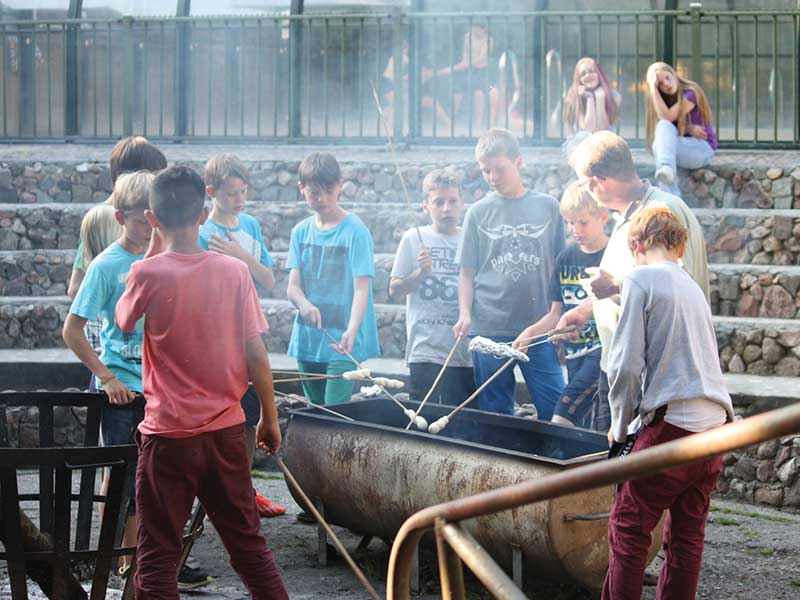 Baking French bread
A fun group activity is baking baguettes. You will use fresh dough on a bamboo stick. This activity is included in the price.
Other eating facilities in the park
The nearest supermarket is a bit far away for the small things and that is why we have our own shop in the park. In the shop you can buy sweets, snacks, drinks, ice creams, souvenirs, postcards and much more!
Our Hangar is located in the courtyard opposite our store. Here you can sit comfortably and in addition to drinks, tasty things are also sold such as tacos and grilled cheese.
Our snack corner is located on the sports field. Here you can buy pizza (slices), fries and snacks. Also a good cup of coffee.
Food Festival during the summer holidays